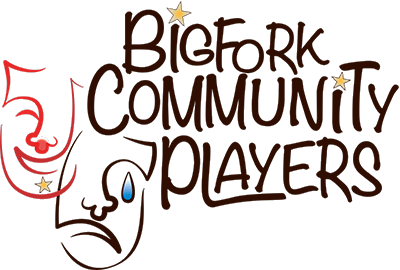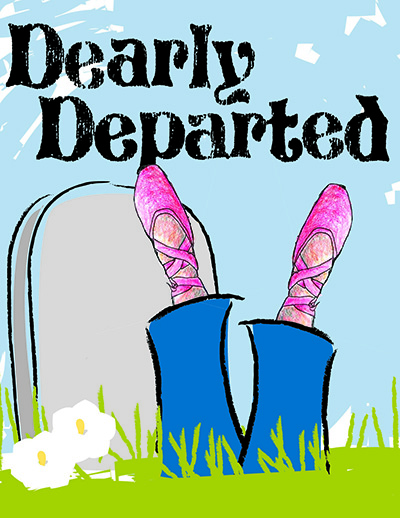 The Play
Dearly Departed by David Bottrell and Jessie Jones
The Director
Larry Lefcourt
The Story
Bud Turpin, as we learn after his death, was not just mean but also right surly. Nevertheless, as Reverend Hooker would advise, it's best to remember the happier times. And acknowledge that part of the surliness might be due to his wife's attitude, who for thirty-three years, offered up "Not so much as a warm handshake." Except for that one time. In the backwoods of the Bible Belt, Bud's kin do their best to provide a dignified departure to their patriarch. But their own problems mount to a degree that Bud's son finally exclaims, "When I die, don't tell nobody. Just bury me in the back yard and tell everybody I left." Some things are just too weird to experience with a straight face.
The Cast
Bud Turpin (Stuart Smith): Mean, surly, and dead.
Raynelle (Lee Prichard): Bud's wife of more years than she cares to remember.
Ray-Bud (Don McAdam): Bud's son, confused why his father is wearing ballet slippers,
Lucille (Karen Kolar): Ray-Bud's wife, trying to bring order to the chaos.
Junior (Duane Heriges): Bud's other son, a would be entrepreneur faced with explaining the earring in his back seat.
Suzanne (Gina Benesh): Junior's wife, an aspiring singer and unlikely candidate for mother of the year.
Margurite (Maggie McGunagle): Bud's sister. Worried about Bud. Fears there's no TV in Hell.
Royce (Jason Erickson): Margurite's son.
Delightful (Felicia Schraeder): Bud and Raynelle's daughter.
Reverend Hooker (David Vale): Didn't know Bud well, but thought he'd say a few words anyway.
Veda (Barbara Langlois): An elderly woman friend of Raynelle's.
Norval (Stuart Smith): Veda's husband, not quite dead yet.
Nadine (Peggy Brewer): An attractive young woman with an affinity for husbands and famous kids.
Clyde (Stuart Smith): Ray-Bud's boss at the auto body shop.
Juanita (Bilynda Senner): A cousin by marriage. Juicy Fruit gum helps her to think.
The Crew
Director: Larry Lefcourt
Assistant Director: Michele Shapero
Stage Manager:
Producers: Michele Shapero, David Vale
Lighting Designer:
Lighting Technician:
Sound:
Set Designer: Michele Shapero
Publicity: Maggie McGunagle
Program: David Vale
Graphic Designers: Karen Kolar, Sandy & Monte Sanford, David Vale
Photography:
Place
Bigfork Center for the Performing Arts
Performances
Friday, April 8, 7:30 p.m.
Saturday, April 9, 2:00 p.m. and 7:30 p.m.
Sunday, April 10, 2:00 p.m.