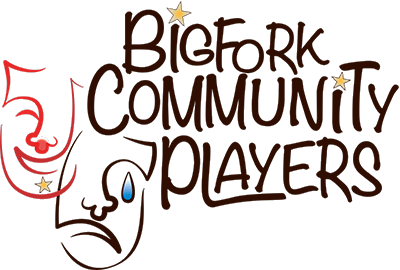 Become a Board Member
The Board of Directors of the Bigfork Community Players is a "working board." In addition to establishing the direction for the Players, the Board is responsible for doing most of the work behind the scenes necessary to produce plays and thus provide an opportunity for members of the community to act. We, the current Board members, are looking for a few new board members to help us with our duties. We are looking for several new members with a combination of skills. Toward that end, if you would like to be considered for one of these positions, please send us a letter indicating which of the following responsibilities you would be willing and able to help with, should you be appointed, as well as a statement of your training and experience to do so.
Manage print publicity in local newspapers and event calendars.
Manage social media publicity.
Manage radio and TV publicity.
Manage a website.
Create radio ads.
Represent the Players on radio and TV.
Take and print photos.
Produce graphic arts for posters, tickets, and signs using InDesign or similar.
Coordinate placement and distribution of posters and signs.
Manage our ticket outlets, delivering tickets and collecting money.
Produce and edit videos.
Design and produce programs for our plays.
Sell sponsorships and program ads.
Manage the theater operation, including contracts, ticketing, and volunteer coordination.
Coordinate events including sponsor receptions and cast parties.
Direct plays.
Serve as a stage manager.
Program and operate the theater sound system.
Program and operate theater lights.
Design and build sets.
Send your letter to Board Search, Bigfork Community Players, P.O. Box 23, Bigfork, MT 59911
Or email it to BigforkCommunityPlayers@gmail.com.
---
Click on the images below to tour our website.