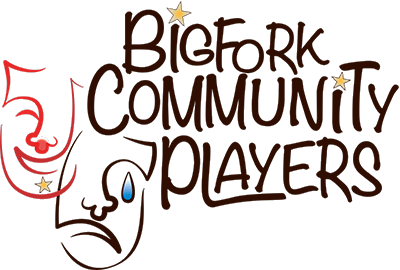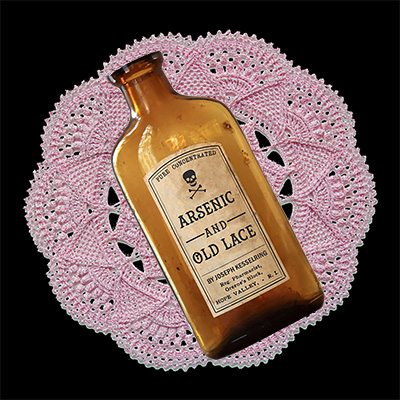 The Play
Arsenic and Old Lace by Joseph Kesselring
The Director
Duane Herriges
The Story
A black comedy revolving around the Brewster family, descended from the Mayflower, but now homicidal maniacs. Mortimer Brewster is a drama critic who must deal with his homicidal family and local police in Brooklyn as he debates whether to go through with his recent marriage proposal. The family includes two spinster aunts who have taken to murdering lonely old men by poisoning them with a glass of home-made elderberry wine laced with arsenic. Their brother, who believes he is Theodore Roosevelt, digs locks for the Panama Canal in the cellar of the Brewster home, which then serve as graves for the victims.
The Characters
MARTHA BREWSTER - an elderly lady
ABBY BREWSTER - her elderly sister
TEDDY BREWSTER - their brother who thinks he is Teddy Roosevelt
MORTIMER BREWSTER - their nephew
ELAINE HARPER - his fiance
REV. DR. HARPER - her father
OFFICER KLEIN
OFFICER O'HARA - a raconteur
OFFICER BROPHY
LIEUTENANT ROONEY
JONATHAN BREWSTER - Mortimer's murderous brother
DR. EINSTEIN - his accomplice
MR. GIBBS
Performances
April 27 & 28 and May 4 & 5 at 7:30 p.m.
April 29 & May 6 at 2:00 p.m.
Now is the time to prepare for auditions, which will be held the first weekend in February. Saturday the 3rd will be at the Bigfork Community Center (formerly the Senior Center), 639 Commerce, from 11:00 am to 3:00 pm. (The community center is across the street from the elementary school.) On Sunday the 4th, auditions will be held at Sterling Title, 212 South Main Street in Kalispell from 11:30 am to 3:30 pm. (Sterling Title is across Main from Glacier Bank. Please park on the street or behind the building, as the parking lot to the north is NOT public parking.)
We will have shorts from the play for you to read; if you also have a brief (1-2 minute) monologue you'd like to perform at the audition, we can accommodate that as well.
For those of you who cannot make a weekend audition, I am scheduling an audition for Thursday evening, February 8th at Marina Cay. This will be held concurrently with an already-scheduled rehearsal for Moonlight and Magnolias, so please try to contact me beforehand to schedule a specific time.
A rehearsal schedule will be determined after all parts are filled, based on everyone's prior commitments.
The cast for this play is fairly large, so let your friends and family know about the audition and performance dates mentioned above. We look forward to seeing you at the auditions!!
Duane Herriges, Director
dworking@hotmail.com or
duane@sterlingtitleservices.com
406.250.8400
Meghan Sistok, Stage Manager
meghan@natsessentials.com
406.871.6862