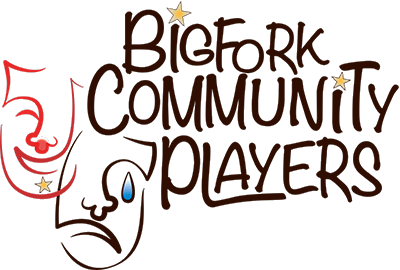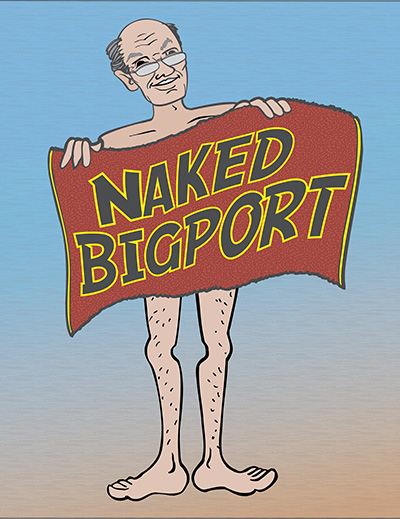 The Play
Naked Bigport by David Vale
The Director
David Vale
The Story
Bigport. A quaint and quiet tourist destination in Northwestern Montana. Bustling with visitors during the summer, its winter is peaceful as the locals enjoy the relative solitude of nature. But when it's rumored that Homeland Security is investigating an expose' on Bigport life written by an insider and the town appears to be sitting, quite literally, on a powder keg, the residents bring out the heavy artillery and respond in the only way they know how, by staging a parade. (No one is naked and nothing is real. This is fake news at its finest.)
The Characters
Beatrice Martin: President of the Chamber of Commerce and owner of Beads by Beatrice
Garrett Reese: A Fusilero and avid collector of old firearms and explosives
Peter Baird: A local real estate developer and president of the FIB
Mark McMasters: A local merchant, considers Garrett a menace to society
Dottie Wilson: Beatrice's friend and handler
Patrick Corman: Chamber board member and realtor with PR connections
Arnie Jacobsen: Conspiracy theorist, terrorist hunter
Don Wagner: Board member, moose hunter, explosives expert, and Garrett's sidekick
Martha "Marty" Miller: Consultant and parade chair
Mr. Smith: Mysterious man in a black suit
Mr. Jones: Another mysterious man in a black suit
Performances
February 21 & 22, 2020 at 7:30 p.m.
February 22 & 23, 2020 at 2:00 p.m.
Tickets
Bigfork Drug
Pocketstone Cafe
Kalispell Grand Hotel
At the door
Auditions
Auditions will be held at the Pocketstone Cafe on Tuesday, December 10 and Wednesday, December 11 at 7:00 p.m. (Just come; no registration is required.) Rehearsals will be Tuesday through Friday from 6:30 to 9:00 starting January 7. Time required will vary with role, larger roles requiring four nights a week and small ones requiring just one. The Men in Black can be either men or women (but you will need a dark suit to play these roles); other roles require the specified genders. If you want to audition, but can't make the specified times, contact David Vale at (406) 890-1882 for an appointment. Click here for a copy of the script.
---
Click on the images below to tour our website.