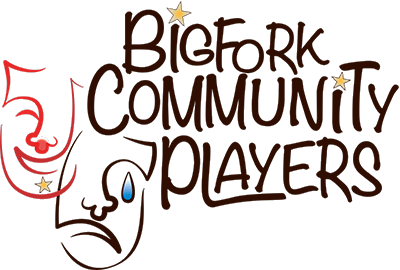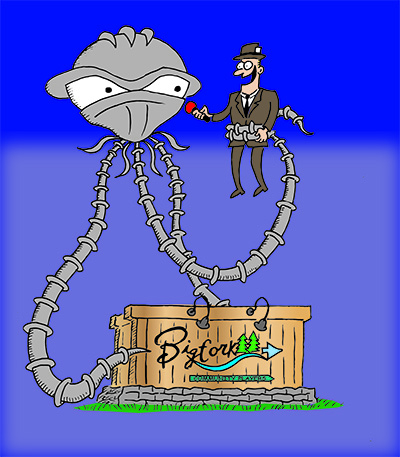 The Play
An original play by David Vale based on H.G. Wells' classic
The Director
Michele Shapero
The Story
Late in the 19th Century H. G. Wells gave us the classic story of alien invasion, War of the Worlds. Overwhelmed by the surprise attack of a technologically superior race from outer space and seeing the realities of conquest from the side of the conquered, humanity's only hope for survival was a power beyond its own. In the second production of this new work by local playwright David Vale, the experience of an alien attack is brought home to the Flathead Valley. With alien vessels landing not just in Creston and Bigfork, but all over the world, no one is safe. Woods Bay is leveled and other alien machines approaching from the North. Even the team broadcasting from KFLT TV in downtown Bigfork fears for its safety. Last year the invasion was reported on the radio. This year it's on television. In living color.
The Cast
Shelley Dyer (Michele Shapero) -- Producer of the KFLT news
Arthur "Monte" Montegraf (David Vale) -- Owner of station KFLT
Robert "Bob" Rollins (Dax VanFossen) -- A KFLT news anchor
Announcer (Ryan Langford) -- A radio voice
Connie Simpson ( Laura Strong Heart) -- A KFLT news co-anchor
The President (George Kappes) -- A farce to be reckoned with
Mara Webster (Teesa Palmatier) -- A grad student and expert on everything
Irwin Miller (Duane Herriges) -- A firefighter, of short duration
Wade Smith (Eric Myers) -- A firefighter and alien attack survivor
Darcy Jackson (Michelle Huff) -- Waitress, alien attack witness
George Smalley (Duane Herriges) -- Sitting Duck cook, alien attack witness
Billy Bones -- Vaporized by aliens on video
Witness (Barbara Gordon) -- Witness to Billy's vaporization
Ned Chalmers (Ryan Langford) -- Whitehouse reporter
Eric Thomas (Mike Robertson) -- Whitehouse reporter
Sam Snelling Mike Robertson) -- Highway Patrol Trooper
David Sanford (Ryan Langford) -- Colonel, Montana National Guard
Performances
October 26 & 27, 7:30 p.m.
October 28, 2:00 p.m.
---
Click on the images below to tour our website.